Coronavirus (COVID-19) Update
At Derian House Children's Hospice the safety of our children, young people, staff and volunteers is our top priority and we are taking all the recommended precautions regarding the evolving outbreak of coronavirus.
We will continue to provide end-of-life care and support for our very sickest children, young people and their families.
But following the latest government recommendations, we have now cancelled all planned respite and community visits.
All of our non-clinical staff are now working from home and are coming up with new ways of supporting our families every day, including counselling sessions over telephone and video, and social media support groups.
Our dedicated staff will do everything in their power to continue to offer a lifeline for our families during these difficult times.
We are also working with our colleagues in the NHS looking at ways in which we can support them.
Our dedicated perinatal nurse will be working at the local hospital supporting staff on the neonatal unit.
All of our shops, warehouse and van service are now closed. We have also suspended our Derian on Holiday service at Ribby Hall.
This is a difficult time for everyone across the world right now but the message for our community is that we're still here and still supporting families any way we safely can do.
The biggest challenge we are currently facing is the catastrophic effect the forced cancellation of our spring and summer events will have on our income.
It costs us £4.8m every year to run our services and we were counting on the £250,000 due to be raised at a whole host of events to allow us to care for our children and young people now and in the future.
For more information please contact 01257 233 300.
For any fundraising queries, please call 01257 271271. Please follow us on social media @derianhouse
Resources for families
We are aware that the coronavirus outbreak is a time of concern for everyone, but especially so if you are a parent or carer of a baby, child or young person who has complex health needs.
Please see this useful Q&A produced by Together for Short Lives.
Self Employment & Universal Credit
Employment & Support Allowance
Covid-19 Small Business Government Grant
Citizens Advice – advice line 03444 111 444  9am-5pm Mon to Fri
Food Banks – find a foodbank by entering  postcode and then following the instructions
Money Advice – you can ring them free or go on line to chat about any benefit query – 0800 138 1677
Benefits Guide – free resource which provides clear info on all UK welfare benefits and gives advice on applications, appeals, emergency assistance and legal help.
Carers Advice – helpline Monday and Tuesday 10am – 4pm  0808 808 7777  or email advice@carersuk.org  The website offers info and guidance to unpaid carers on a range of issues such as benefits, services available to carers.
PHONE: Although all planned respite at the hospice are cancelled for the foreseeable future, we are always available by phone to our families for counselling, family support services or general advice.
DERIAN ON HOLIDAY: Our Derian on Holiday service at Ribby Hall is now closed, but we look forward to being able to re-open our service offering free holidays for our families.
TRANSLATION SERVICES: Many of our families speak English as a second language, and so we are pleased to be able to share with you the Coronavirus advice for patients in 21 languages, produced by Doctors of the World in partnership with the British Red Cross, Migrant Help and Clear Voice.
The advice is available in English, Albanian, Dari, French, Pashto, Portuguese, Spanish, Turkish, Bengali, Vietnamese, Kurdish, Farsi and Sorani, with more languages coming soon.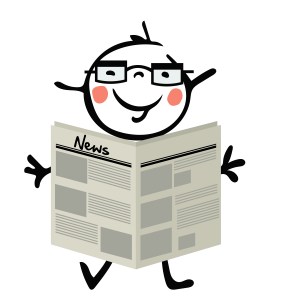 Keep informed by signing up to
Derian's newsletter
What Our Families Say...
The most perfect place for peace and support at such a difficult time when losing a son and grandson.
The stuff that goes on behind those doors is heart-warming.
What an amazing place full of amazing people!
We are very grateful to be a part of the Derian family.
We cannot thank you enough for looking after us all through the toughest time.
Thank you for helping us make memories with our little girl that we will treasure forever.
We will be forever grateful.