"If we didn't have volunteers, there wouldn't be any shops."
There is a job for everyone at Derian House – from manning our busy reception to gardening or kitchen duties. Our volunteers make Derian House such a special place.
As the face of the hospice, our volunteers represent Derian House in the community, working in our charity shops, or helping out at events. We simply couldn't do what we do to help children and young people from across the North West without them.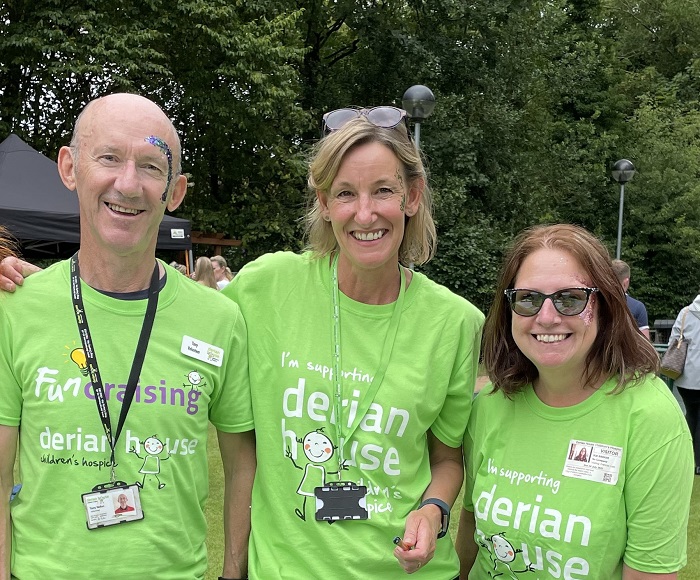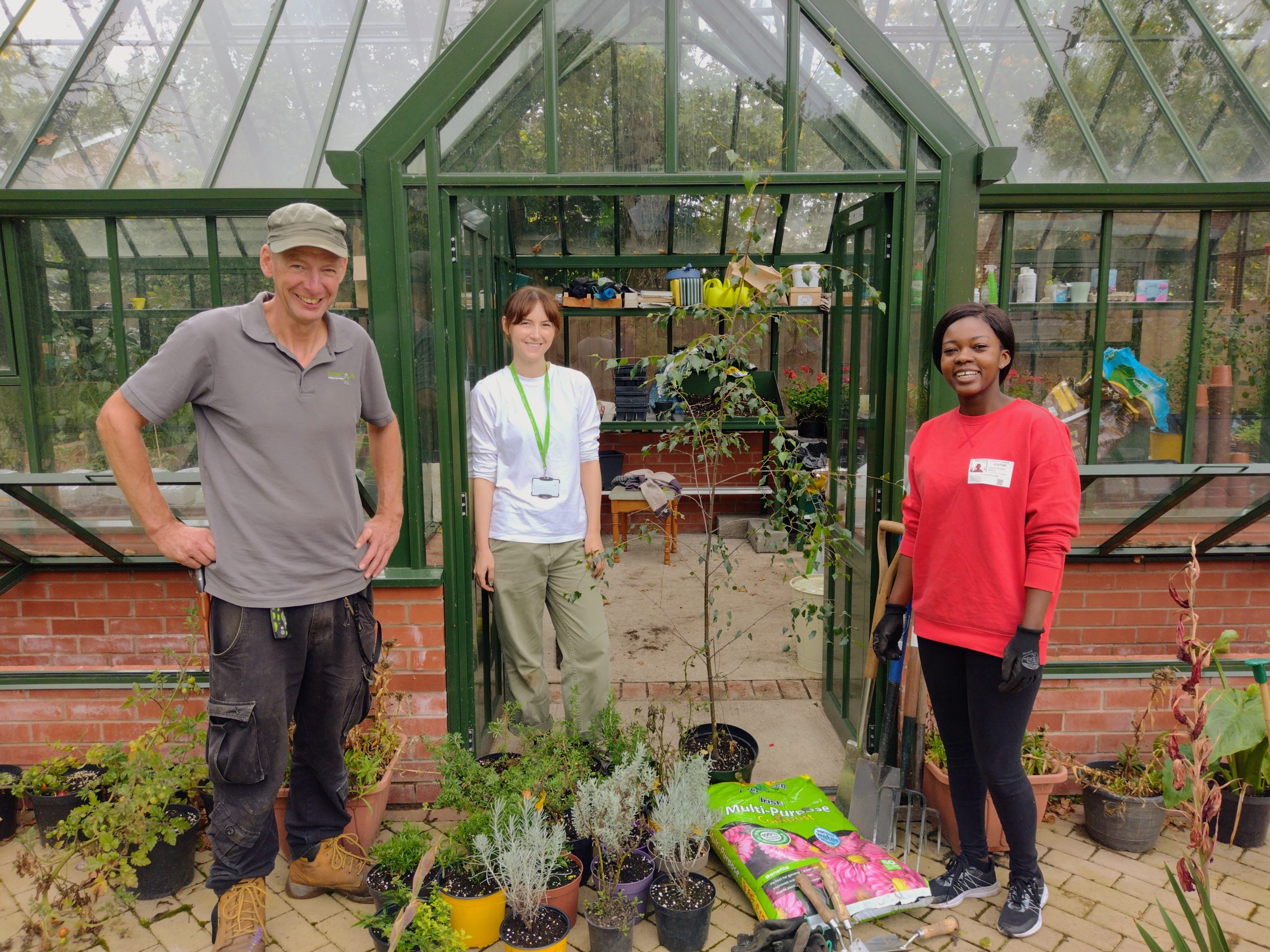 How can I offer my time?
We have all kinds of volunteers at Derian House. Opportunities are always popping up, so make sure to keep a look out on our careers page.
Volunteering with us could involve:
Helping out with retail – in our warehouse, in eCommerce, or in our charity shops
Supporting our gardener to look after our outdoor spaces
Driving, or drivers mate
Helping out on reception
Support at events
Meet Hannah - book sorter
Among the dusty bookshelves of a charity shop back room in Chorley, Lancashire, you will find Hannah whiling away the hours, mining for literary treasure.
Hannah, 38, of Adlington, is Derian House Children's Hospice's first ever volunteer book sorter – and she has already proven she's worth her weight in gold having made some incredible finds.
Meet Eileen - tea trolley volunteer
Eileen has been volunteering for Derian House since she retired in December 2011 and has worked on reception, represented Derian at cheque presentations, and has helped out at events.
More recently, Eileen took over our legendary weekly tea and treats cart for staff, families and volunteers which had halted during COVID.
Meet Kath - kitchen assistant
Kath volunteers in the kitchen – she helps out by preparing meals for Derian families, staff, and volunteers.
She especially enjoys baking lots of tasty treats!
Meet Lizzi - gardener
Volunteer gardener Lizzi, 31, has been giving up her free time to help maintain the hospice gardens.