Our charity shops are a vital link in supporting the running of the Hospice. With running costs in excess of £4 million a year every penny does count and you can make a difference supporting the children's hospice for Lancashire & South Cumbria.
We have three Derian House shops and a warehouse. In 2019 we relocated our Chorley and Leyland shops to larger premises offering a new fresh look and feel. With bright colours, less cluttered displays and plenty of room to browse we think you will love shopping with us. We stock a wide range of goods with lots of clothing and a range of other great products all at everyday low prices.
Why not come and take a browse next time you are passing.
Remember spending in our shops helps pay for the vital care needed for local children & young people.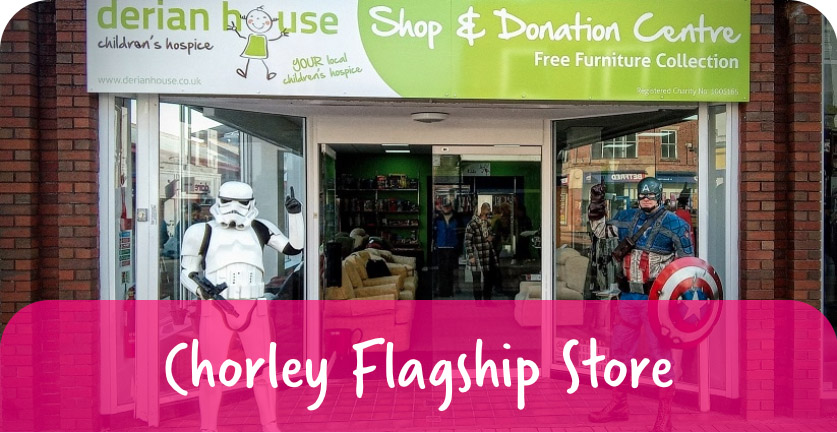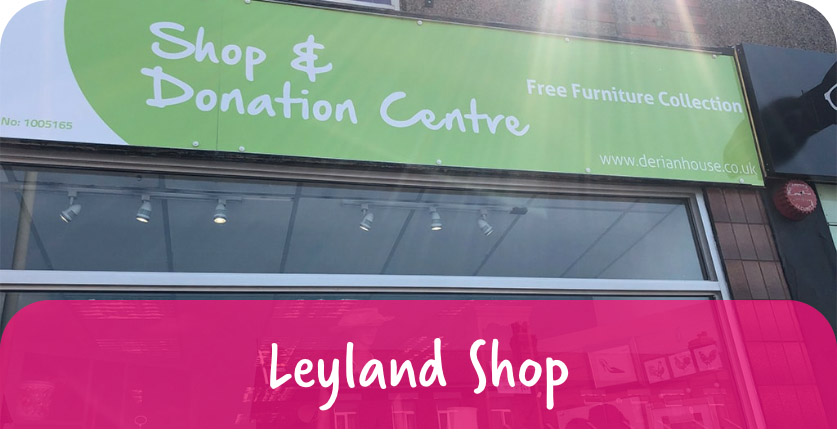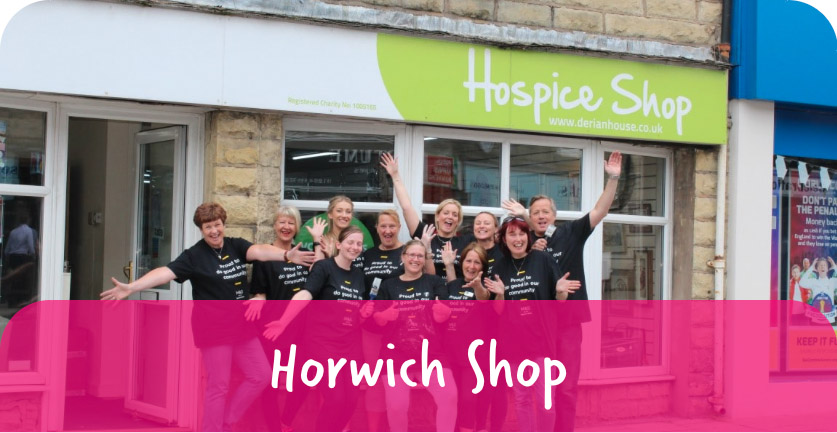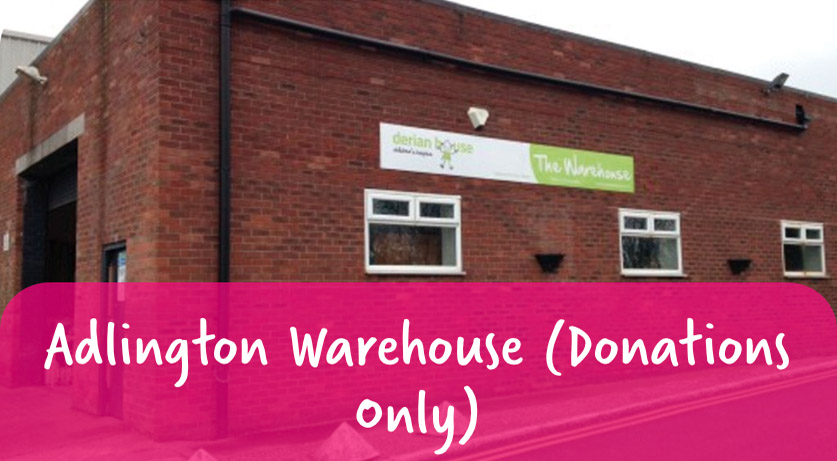 If you would like to help raise funds for the hospice by donating goods, you can either drop them into any of our shop premises, for larger items we can arrange to have one of our transport team collect them.
Furniture we are in need of good quality furniture, we can collect these from you at no cost so please call us now if you have items of furniture to donate.
House Clearances We can also help with house clearances subject to a pre-appraisal.
If you would like to raise additional funds at no cost to yourself you can GIFT AID your items when you donate them.
If you are a UK tax payer and currently paying tax, then it couldn't be easier to raise extra funds for the hospice. For every one pound we raise on your donated item we get an extra 25% back from HMRC. All you need to do is fill in one of our forms and you are given a unique ID number which you place on the items you have donated, and then we do the rest! Once the items are sold, you will be notified with how much you have raised.
This is a fantastic way for the hospice to raise funds and to help the environment by collecting mobile phones and ink cartridges. In addition, there are some items of clothing that don't sell and we can also recycle these and raise money from them. So if you think that old jumper is not quite good enough to go to the charity shop, just think again….it's still good enough for us to raise additional funds.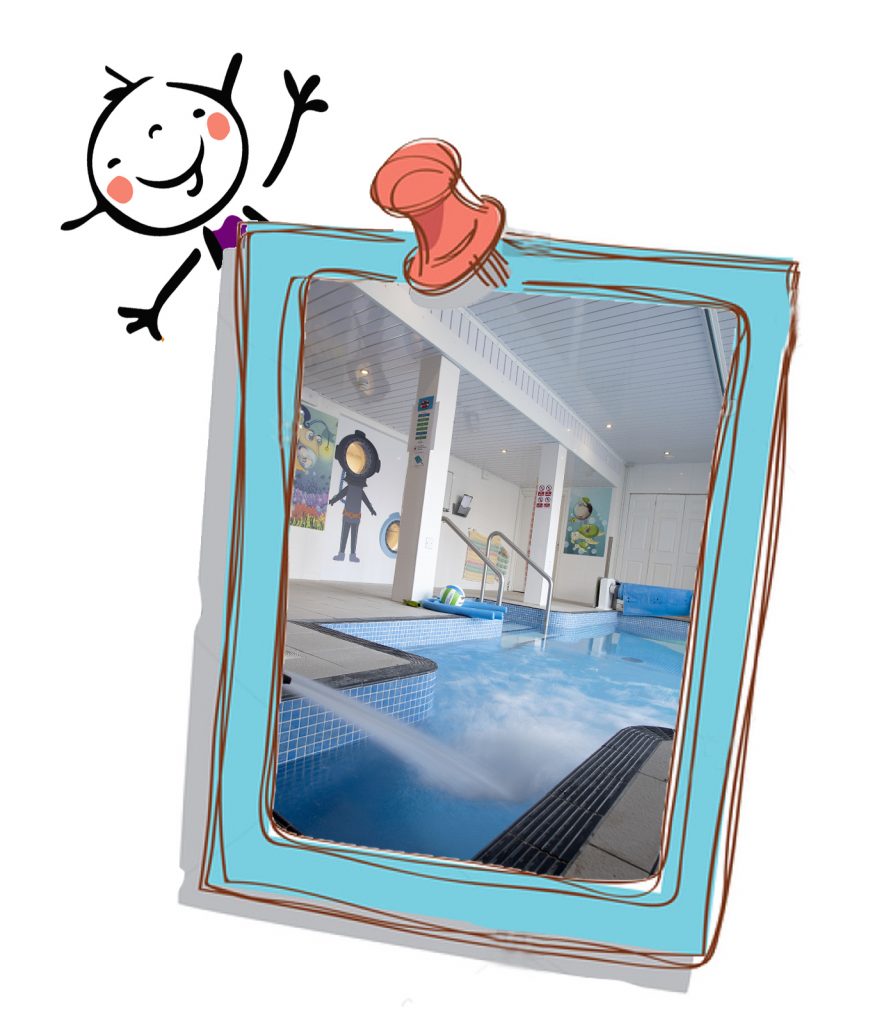 Take a Tour of Derian House
We've recently completed a million-pound refurbishment of our hospice, giving us some of the best facilities in the country. Come and take a peek at our new cinema, PlayZone and state-of-the-art sensory room…
Hydrotherapy Pool
Sensory Room
Messy PlayZone
Snug
Derian at the Movies
Smile Park
Tour of Derian House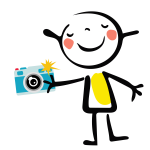 Gallery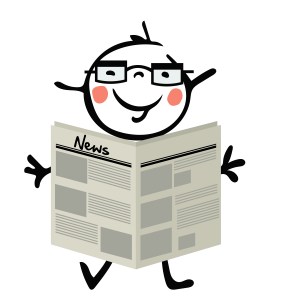 Keep informed by signing up to
Derian's newsletter
What Our Families Say...
The most perfect place for peace and support at such a difficult time when losing a son and grandson.
The stuff that goes on behind those doors is heart-warming.
What an amazing place full of amazing people!
We are very grateful to be a part of the Derian family.
We cannot thank you enough for looking after us all through the toughest time.
Thank you for helping us make memories with our little girl that we will treasure forever.
We will be forever grateful.