Gaby's Holiday
Please select a donation amount below. Thankyou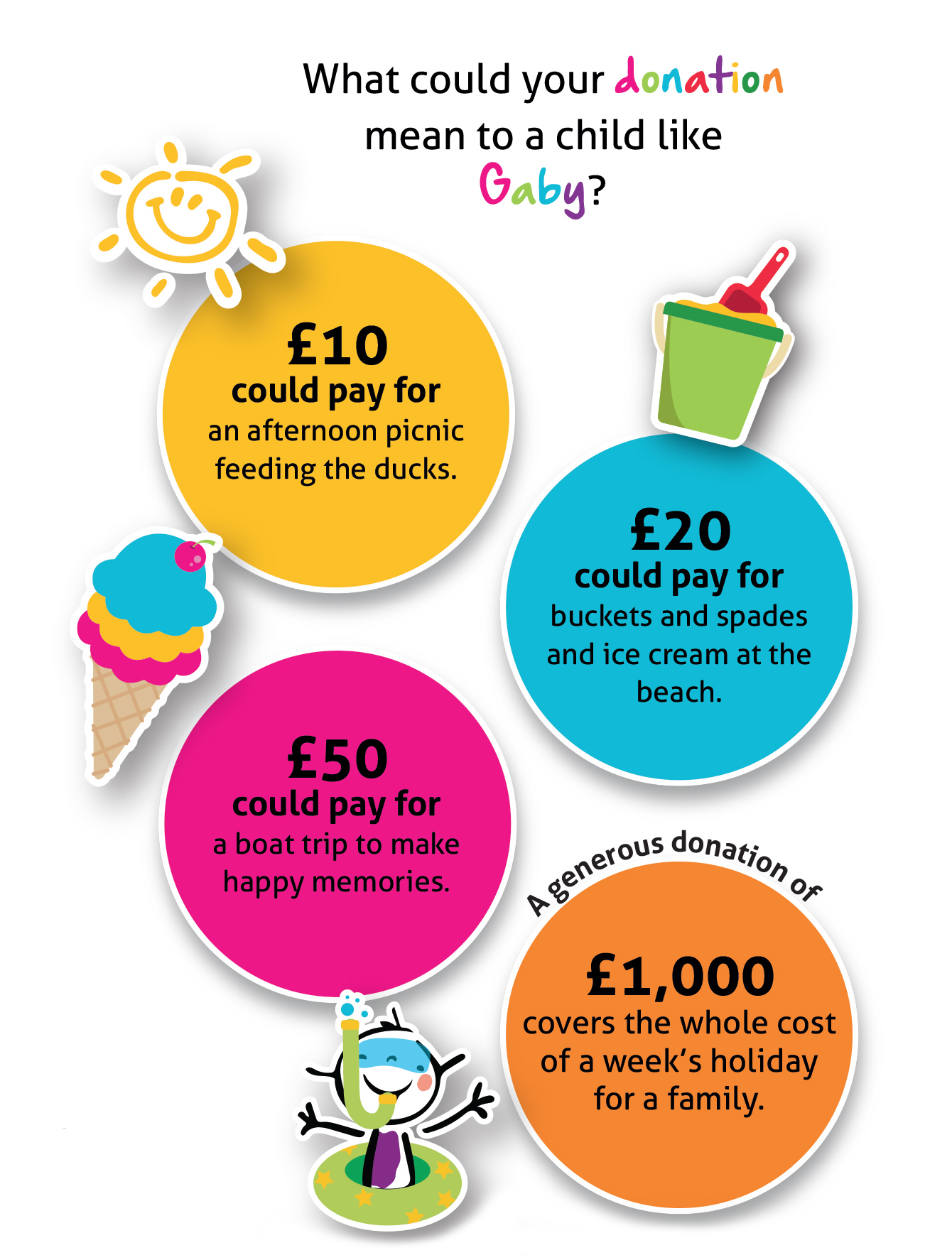 My name is Evita and I want to tell you about the wonderful care my family has received from your local children's hospice, thanks to your generous support.
Our little girl Gaby was born with half a heart – hypoplastic left heart syndrome. There is no cure and so we make the most of every day we have with her.
If I had to describe Gaby in three words it would be sassy, silly and lovable – she's brighter than the sun!
But despite her zest for life, our little girl is very poorly. She had her first open heart surgery at just six days old – it was the longest six hours of my life.
Gaby is two-and-a-half now and she has since had two further operations. She will need at least one more open heart surgery to prolong her life and may need a heart transplant when she's older too.
We don't know what the future holds for Gaby and so we take every day as it comes.
Derian House Children's Hospice helps us to make the most of every moment we have as a family.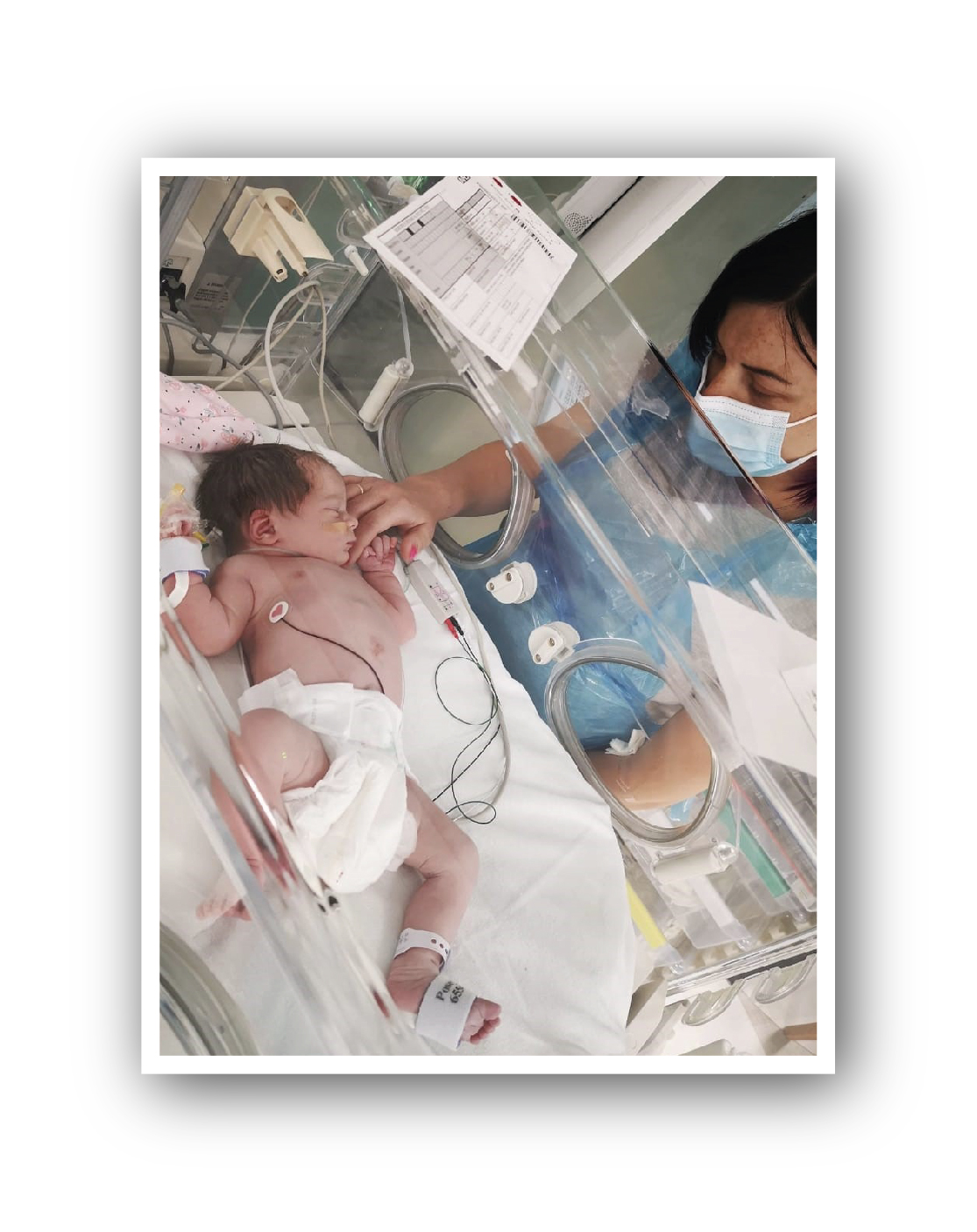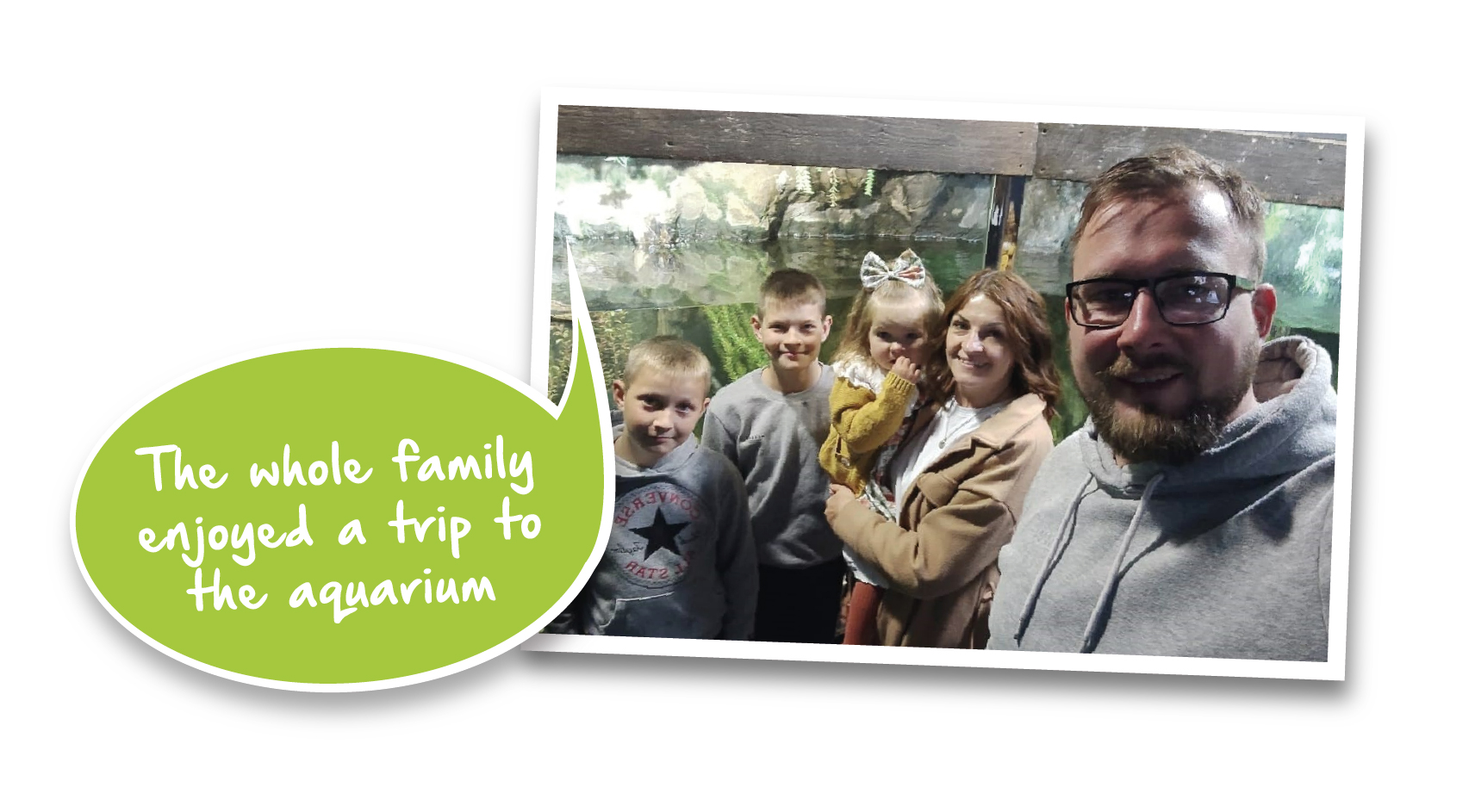 We love coming to weekly playgroup at the hospice, where Gaby has made friends with Isla, a little girl who has the same condition. It's great to be able to share my hopes and fears with her mum Rachael.
Before we came to Derian House, I'd never left Gaby's side, but at the hospice I can relax because I know she is safe and having fun. I even had a massage from the hospice complementary therapist recently while Gaby played in the sensory room. It was the first thing I've done for myself since she was born and it felt wonderful.
Going abroad on holiday is out of the question for us. Gaby can't fly because of her condition and after having to give up work to look after her full-time, it's simply too expensive.
So we were thrilled to be offered a free week's holiday at Derian's lodge in the Lake District.
We had a brilliant time together as a family. It was Gaby's big brother's birthday while we were there and we did something every single day to make memories we can all treasure forever.
The break gave us the chance to relax and enjoy the peace and quiet – no worries about paying the bills or hospital appointments, just time to focus on being a family.
We may not have a long time with Gaby, but we will always have beautiful memories and pictures. I can't thank Derian House enough for helping us to make the most of our time with her.
Last year my neighbour and I did a 15-mile run to raise money for Derian House because I know what a difference the charity makes to the lives of children with life-limiting conditions.
We were thrilled to raise more than £1,000 so we could send another family on a holiday like the one we enjoyed.
Before having Gaby I didn't realise how much families with poorly kids need help. Now I understand how special it feels knowing a stranger is helping to support your child.
I often say to my husband that Gaby may have been born with only half a heart, but we are filling it with the most amount of love a heart can hold.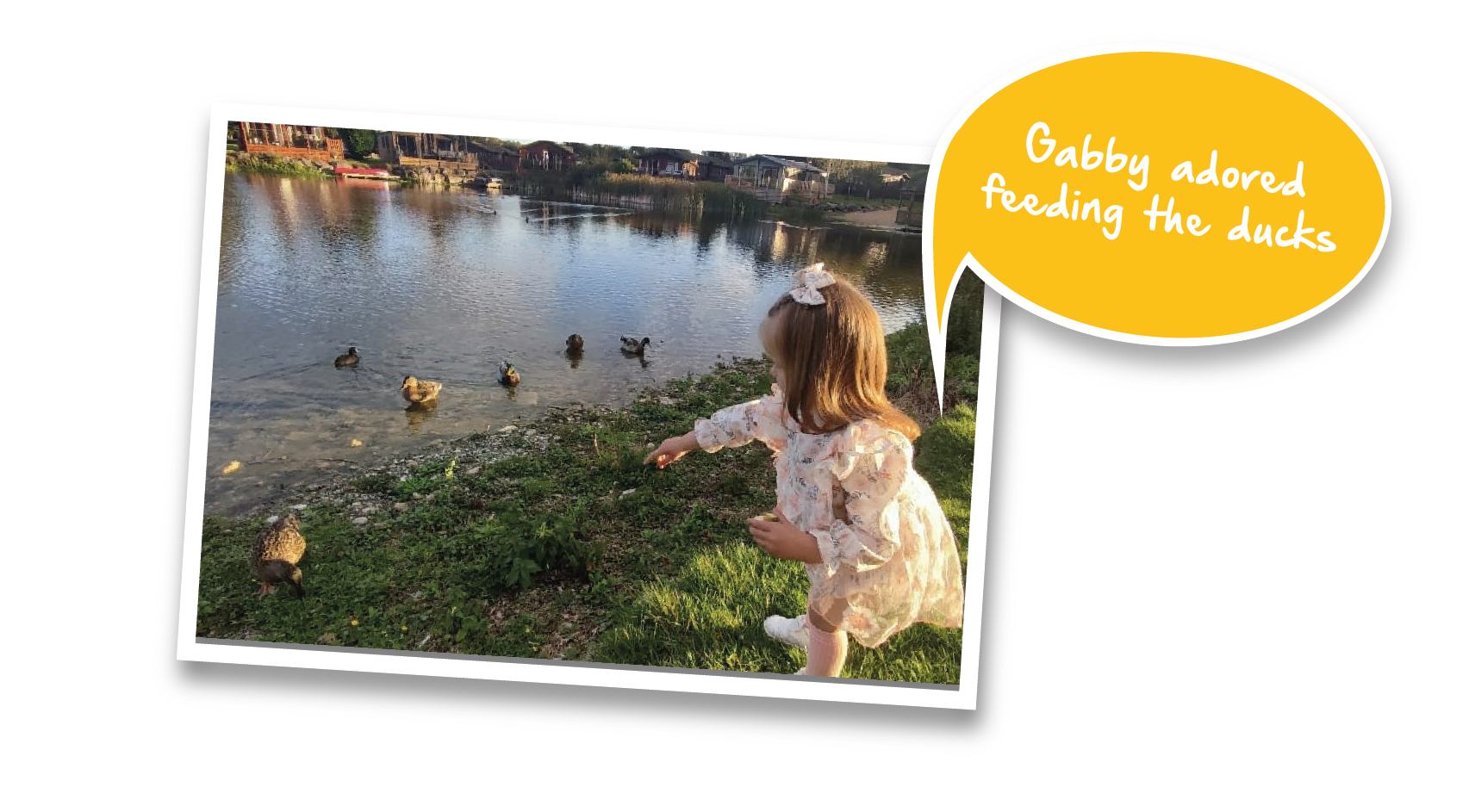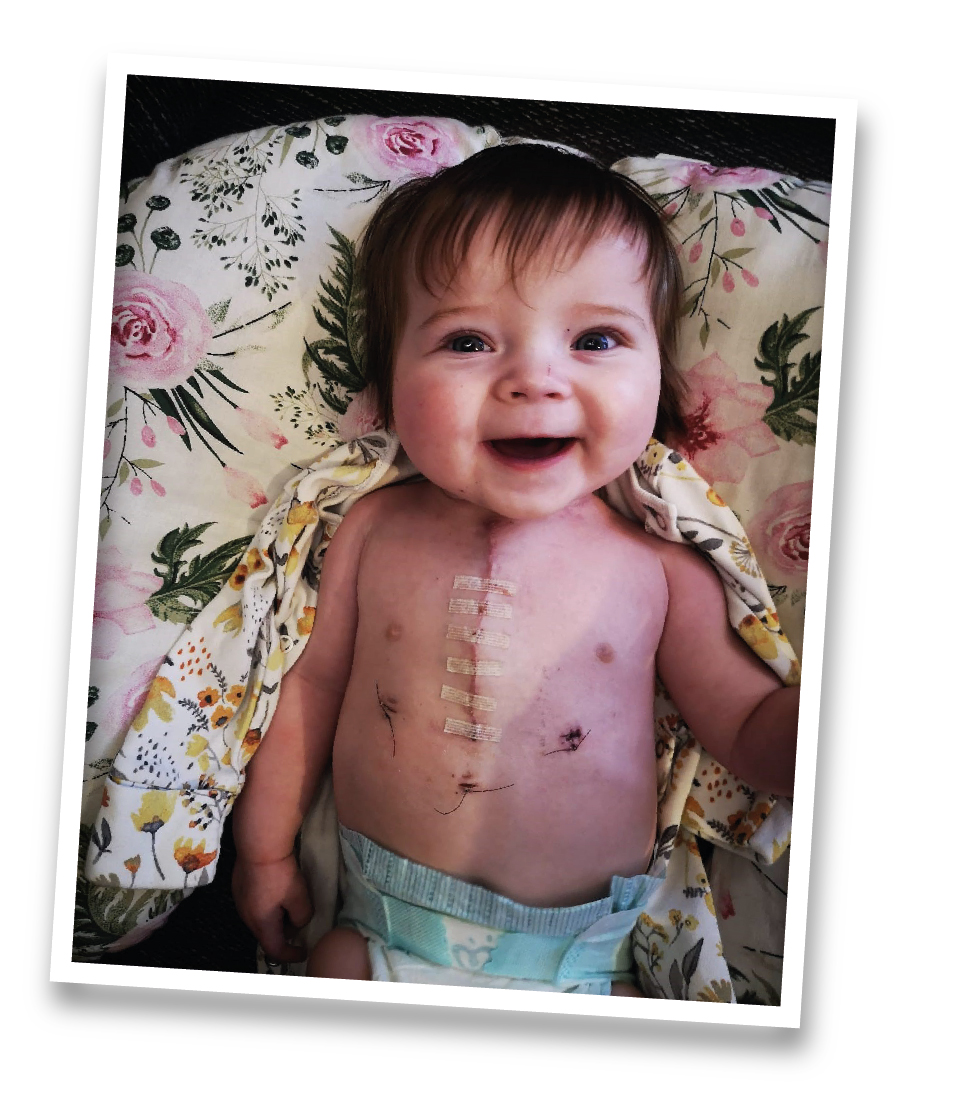 Although care is free for families like ours, it costs Derian House £6million a year to care for more than 400 children and their families.
With only a small percentage of funding coming from the NHS, the hospice relies heavily on the generosity of supporters like you.
That's why I am asking you to please help Derian House to send more families like mine on holiday to make the very most of the time they have.
 Gaby might not remember everything we do with her, but we will remember every single moment.
 Please help if you can.
Thank you. Evita, Gaby's mum xx