James's Story
"We didn't know how much time we would have with James, but Derian House Children's Hospice became our home from home and allowed us to make precious memories in the time we had together."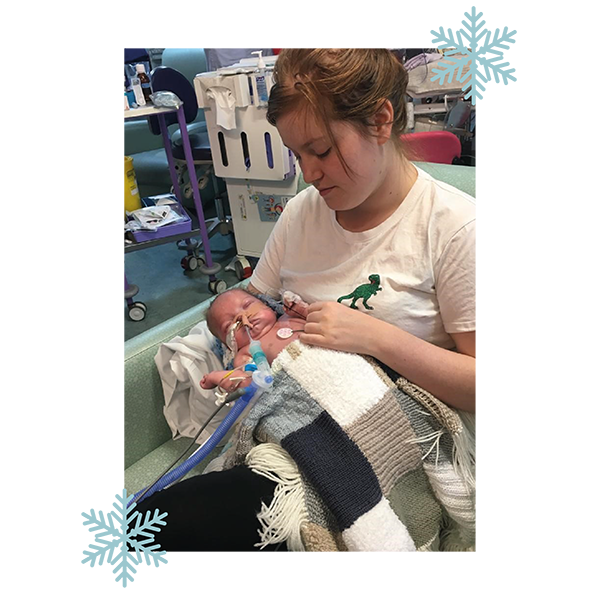 Our precious baby James lived for 10 weeks and five days. The happiest days of his short life were spent at Derian House, your local children's hospice. I'm Abigail, James's mum, and I'd like to tell you about the wonderful care Derian House gave to my son and ask for your help to make sure every seriously ill child gets the chance to make happy memories with their loved ones this Christmas.
James was born with hypoplastic left heart syndrome – which means he only had half a heart. He arrived five weeks early by emergency caesarean and was whisked straight to the neonatal intensive care unit (NICU). I didn't get to see him for two days, other than a picture my mum had taken on her phone.
The first time I laid eyes on my baby boy, he was hooked-up to machines with tubes and wires everywhere, but my heart felt full. If there was any more love, I couldn't have fit it in – I don't know how else to describe it.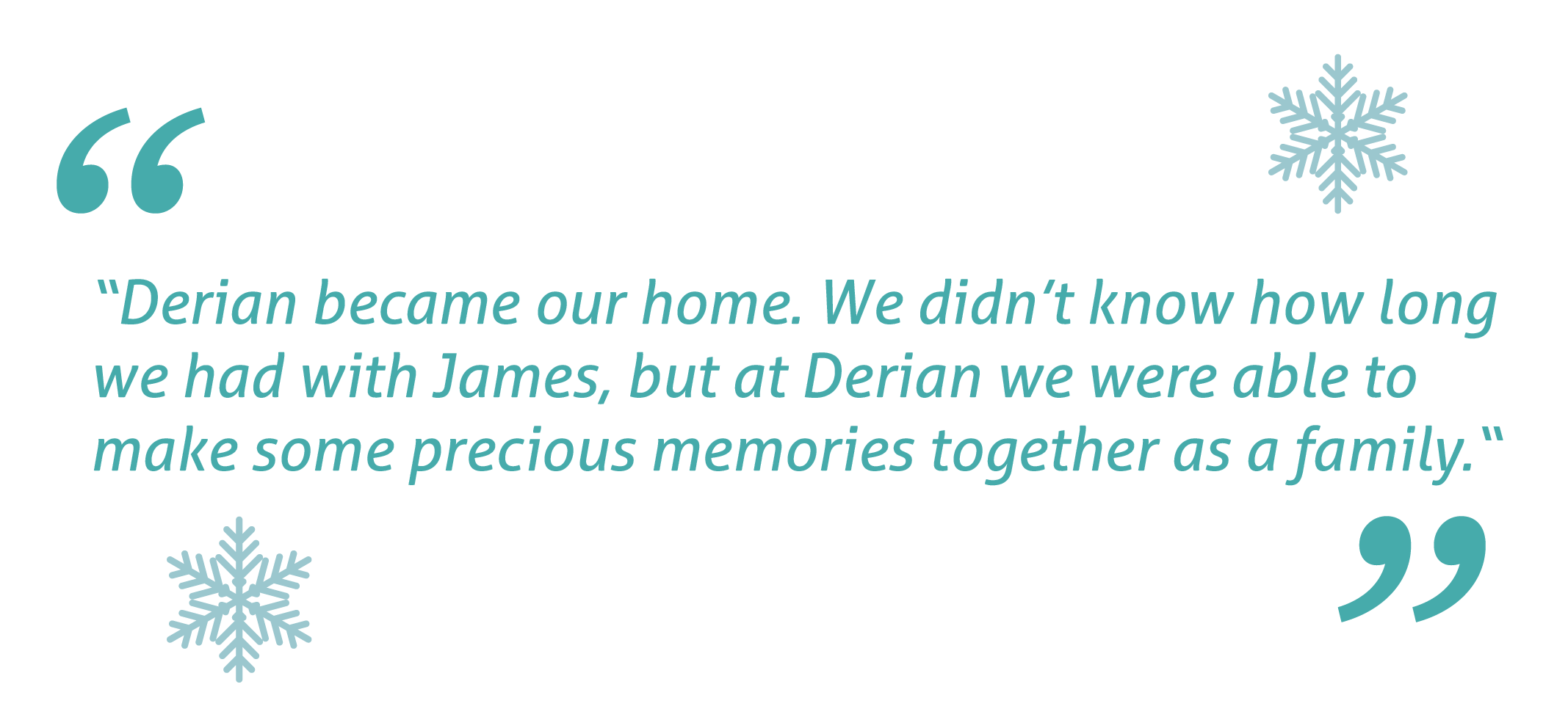 We had hoped James could have surgery to fix his heart, but when he was 14 days old, we were told that he was too poorly for this to happen and that we should look at other options. This is when we heard about Derian House Children's Hospice.
I'd imagined a place that was like a hospital where you're afraid to speak louder than a whisper, but when we walked through the doors I could hear people laughing and it was bright and happy. Everyone was so welcoming and friendly. They made a real fuss of us, saying: "We don't often get babies, we'll all be fighting for cuddles." It felt like home.
We were given one of the beautiful family apartments to stay in and it was the little things that made the biggest difference. It might not sound much, but having someone come round and ask you if you want a cup of tea or if you have any washing that needs doing just takes that pressure off.
Derian became our home. We didn't know how long we had with James, but at Derian we were able to make some precious memories together as a family.
We finally got James's pram out of the box and were able to take him for a walk. One of my favourite memories is when we took him for a walk to nearby Astley Park in Chorley and stopped for a coffee and ice cream at the café. I was feeding James through his tube and a group of elderly ladies came over. They were saying "Isn't he gorgeous?" and "I love his knitted blanket." I felt like a normal mum in the park, trying to feed her baby while her ice cream melted, and enjoying people cooing over him.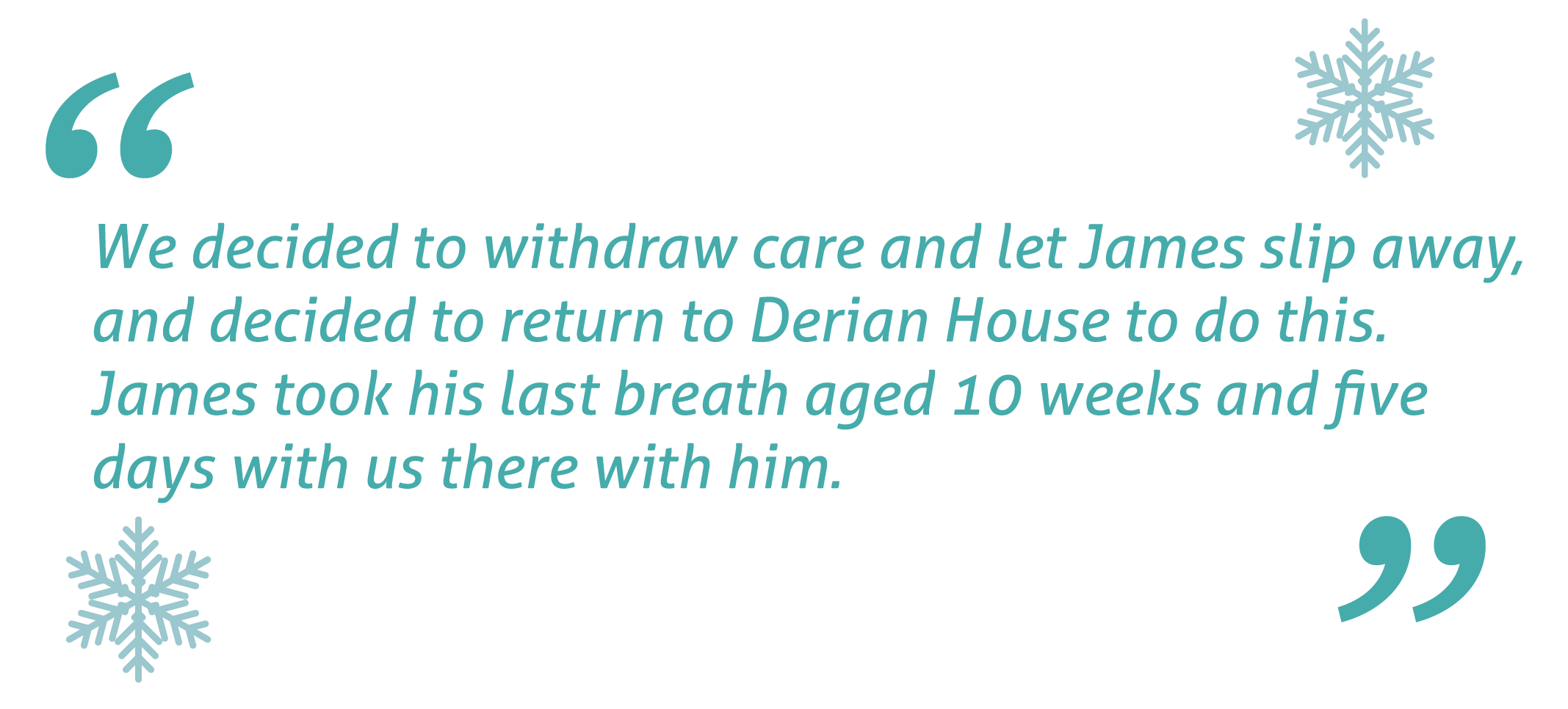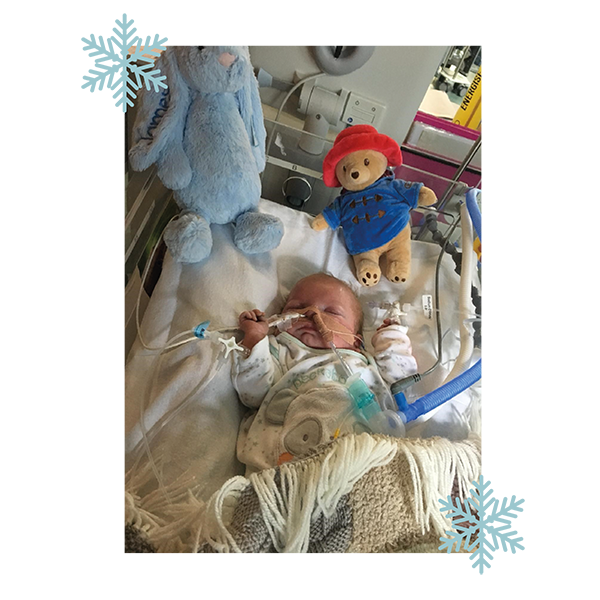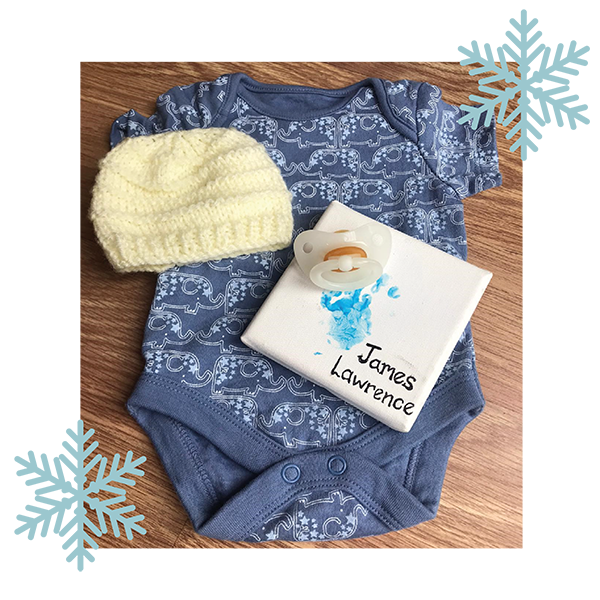 Derian House supported the whole family. My mum's tradition with us as kids was to watch The Lion King together and it meant the world to her that she could cuddle James in the family lounge and watch the film with him too.
I felt like if I took my eyes off James for a second I'd lose him. I constantly watched him all night long and so was absolutely shattered. Derian was the only place I finally relaxed and felt he was safe. The nurses would take him to give me time to sleep and when he came back he'd always have paint on his hands and feet where they had been doing memory-making work with him. I cherish those hand and footprints now they are all I have left.
James had been classed as a "failure to thrive" but at Derian his condition began to improve. He was feeding well and put weight on, so we sought a second opinion and were told he may be able to have surgery after all.
We went back to hospital, but sadly, after the surgery James went into cardiac arrest and more health problems came to light.
We decided to withdraw care and let James slip away, and decided to return to Derian House to do this. James took his last breath aged 10 weeks and five days with us there with him.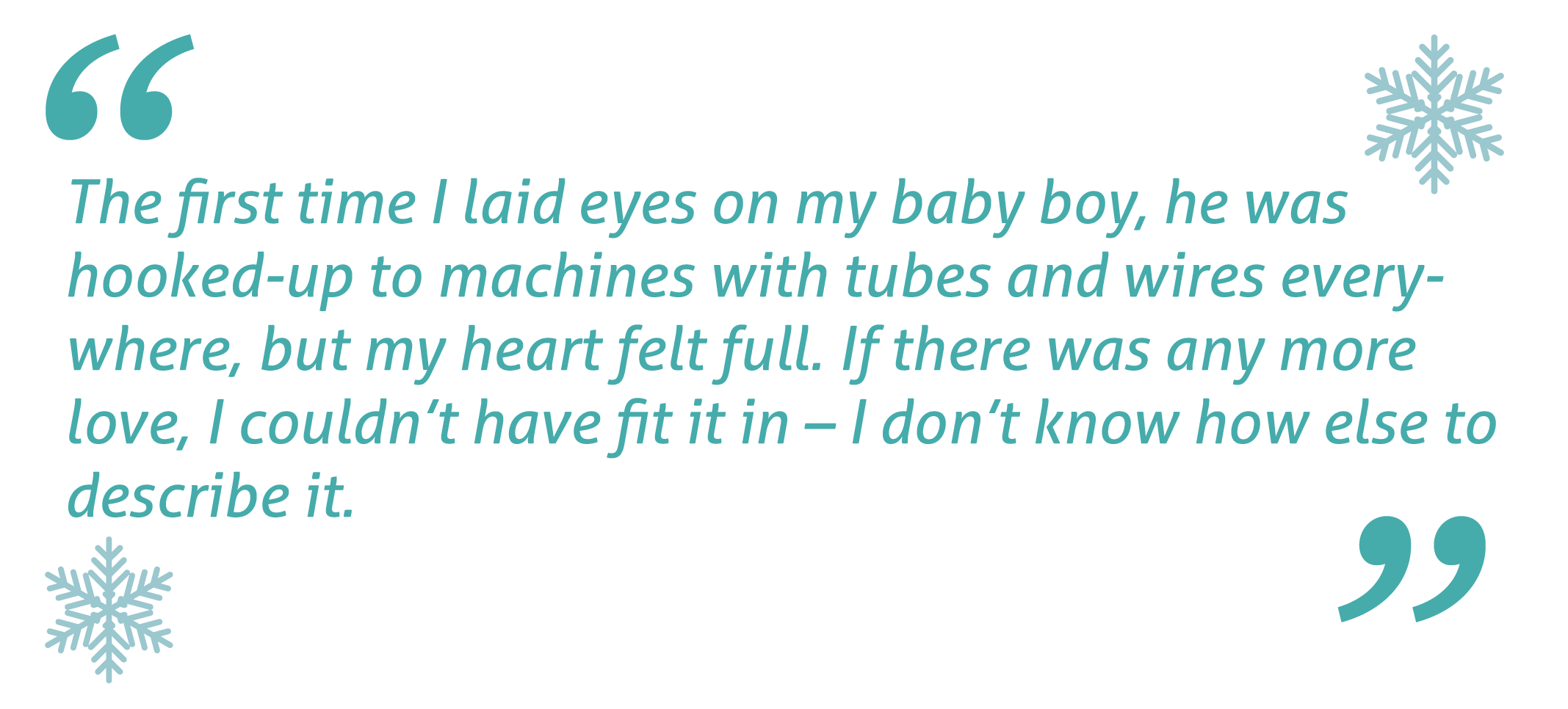 The Derian nurses helped us bath and dress him and he spent time in their special Sunflower Room to give us time to say goodbye.
Losing James was the worst experience of my life. But although his life was short, Derian House helped us to make the very most of the time we had with him and I will always treasure the happy memories we made there. We never got to bring James home, but Derian House was his home.
This Christmas we'll be thinking of James. He would be two-years-old now. I wonder what he'd look like and what toys he would ask Father Christmas for. I'll think back to the happy memories we made together at Derian and smile.
My mum and I have raised money for Derian House over the last couple of years because we know there will be another family, like us, who need their help.
The charity is really struggling with donations this year due to the impact of COVID. Please give generously this Christmas to help other children like James to make the most of their short but precious lives.