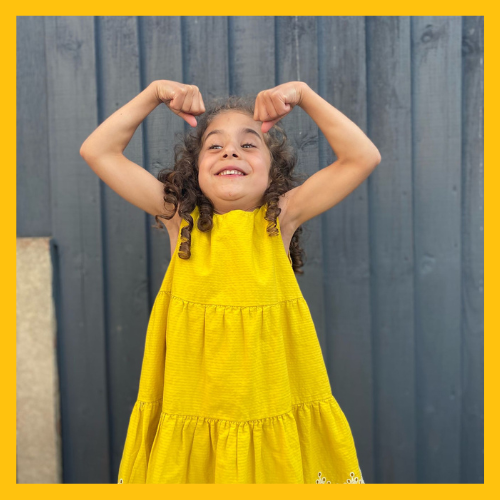 Riziah Moazzeny was born with a rare condition called Heterotaxy Syndrome – which causes internal organs to be abnormally arranged inside the body.
In Riziah's case the condition caused her heart to mirror image itself which resulted in her having two left sides of her heart.
At their 12 week scan parents Naomi and Farzam were told their unborn baby would not survive.
But today, now six-years-old, Riziah is thriving.
Mum Naomi tells her story:
When I went for my 12 week scan I was told our baby's life would end while I was pregnant and I was offered a termination.
But we told doctors that this had been our baby since we saw that blue line and there was not a chance we were terminating this pregnancy.
We asked all our friends and family to pray and we believed that our baby would get through this.
At 28 weeks we were told she had Heterotaxy Syndrome, which had caused a mirrored heart.
Her heartbeat was half of what it should have been and she needed to be over 4lb 4oz when born to be able to have heart surgery.
Amazingly Riziah was born at 37 weeks weighing 5lb 13oz and was immediately taken to ICU and at four days old transferred to Alder Hey Children's Hospital.
When I was pregnant, we didn't know if we were having a boy or a girl as we wanted it to be a surprise. But we would call my bump 'baby Rizzi' after the word resilient and decided to make up a name to reflect that.
So if it was a girl it was to be Riziah and if it was a boy it would have been Rizian. She is now our Resilient Riziah!
Even when she was born her heart did something quite miraculous. When babies are born there is a hole in their heart called a PDA (Patent Ductus Arteriosus) which should close. However in Riziah's case it stayed open, which in fact saved her life as it caused her heart and lungs to work harder.
At nine days old she had heart surgery to repair the complete heart block. Her heart was beating at 52 beats per minute, which is when doctors usually start resuscitation. After surgery, she was put on a ventilator and she actually came off it and breathed on her own on the day she was due to be born.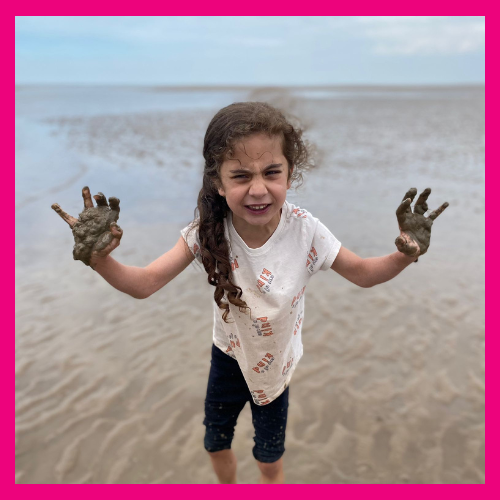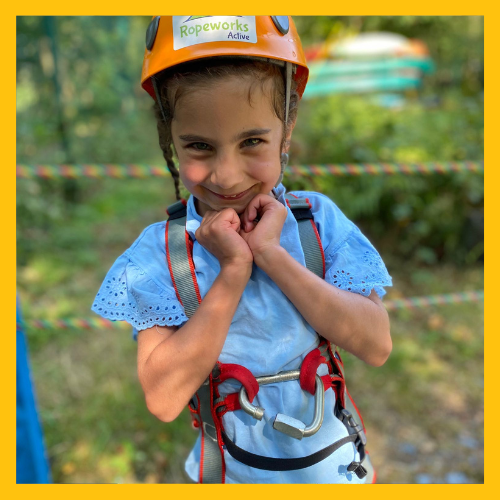 The condition Riziah has also affects her other organs such as her lungs, liver, bowel and spleen and she is on daily medication.
She has a lung condition called Primary ciliary dyskinesia (PCD) which means she requires daily chest physio.
We are hoping that Riziah will be able to get heart surgery later in the year. She will need intense chest physio and antibiotics to prepare for it.
But despite everything, she continues to blow our minds.
Even during the pandemic, Riziah actually flourished. I know the pandemic was difficult for many people, but Riziah recovered from being constantly ill, dropped three medications, and her eating got better.
We began visiting Derian House for playgroup sessions, where Riziah loved making new friends. During lockdown the staff were incredible – we joined their playtime Facebook group providing us with fantastic craft ideas, stories and baking.
Now the pandemic is over we still visit Derian regularly. I receive counselling at the hospice and the family counselors there are just incredible.
We enjoy playgroup, family day sessions, and love to visit the Smile Park. It's incredible to watch Riziah's face filled with so much joy as she runs around.
We have also been fortunate to be able to go on two holidays to Derian's Ribby Hall lodge. It is like a home from home. There's absolutely everything you need for you and your family. It's fantastic that it's opposite the park and the swimming pool etc.
The lodge has given us an opportunity to create some beautiful memories as a family. We swam in the pool – although Riziah doesn't last long! Plus, we went for a family walk around Ribby Hall, enjoyed watching Blackpool lights, and finished off with fish and chips on the seafront.
We had great fun carving our pumpkins and lighting them up on the decking or simply snuggling up in our PJ's and watching a movie altogether. It's the memories that are being made that will remain with us as a family forever!
Recently Riziah started swimming lessons at Derian House and is really enjoying it. She comes from a long line of swimmers. Her grandad – my dad – is a long distance swimmer and a swimming instructor. My brother and I are keen swimmers too.
Riziah's brother and sister both have swimming lessons, and Riziah felt frustrated because she wasn't able to have them too.
Because of her condition, Riziah struggles to cope with the cold temperatures of public swimming pools. It can tire her easily and cause her to pass out. She's susceptible to infections too, which means public pools can be a risk.
Now that Riziah can have swimming lessons at Derian it helps her to feel included. All of her friends have swimming lessons, so now she can talk about them just like they do.
She's made so much progress, it's great to see her kicking her legs as she glides. At first we couldn't get her off the top step!
Riziah got her first swimming certificate after she had her first proper shower – a phenomenon! She hates the shower at home. She's been getting used to having water on her head while in the pool at Derian and it has been really positive for her.
Riziah is such a bright, lively, and happy girl and she is flourishing and continues to flourish.
She is our miracle.