Sally's Story – Christmas Campaign
What could your donation mean to a family like Sally's at Derian  House?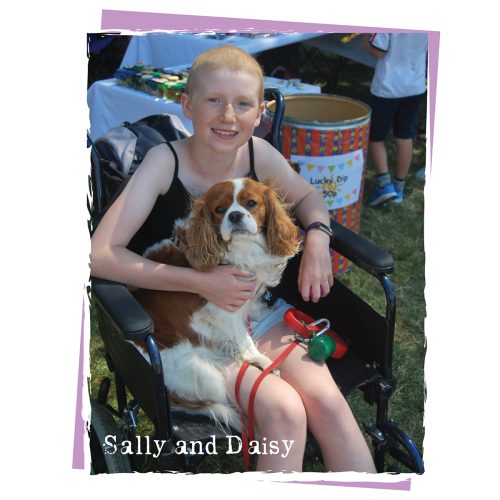 Sally's Story
How would I describe Sally?
Determined, brave and inspirational. Everyone always commented on two things – her curly red hair and her beaming smile.
My name is Jo and I'd like to tell you about the special care your local children's hospice gave to my family following the loss of our precious daughter Sally, who passed away aged 14 after a brave four-year battle with cancer.
Sally is our second child, two-and-a-half years younger than her sister Milly. She was mischievous and fun. A talented dancer, gymnast and swimmer.
We were always an active family with a love of the outdoors, especially our month-long caravanning holiday in Cornwall every year.
We all shared the same daft sense of humour and life was good.
When Sally was 10 she started to get backache. We thought she was just run down or maybe a gymnastics or dancing injury, but one night it got so bad we ended up taking her to A&E at 3am.
Eventually we were given a diagnosis of Ewing's Sarcoma – a rare bone cancer.
Our girl had a 5cm tumour on her rib.
Sally took everything in her stride through the chemotherapy and surgery. It took about 12 months but she finally got to ring the bell to declare that she was cancer-free in November 2018, aged 11. I remember thinking 'that was a close shave but we've got away with it.'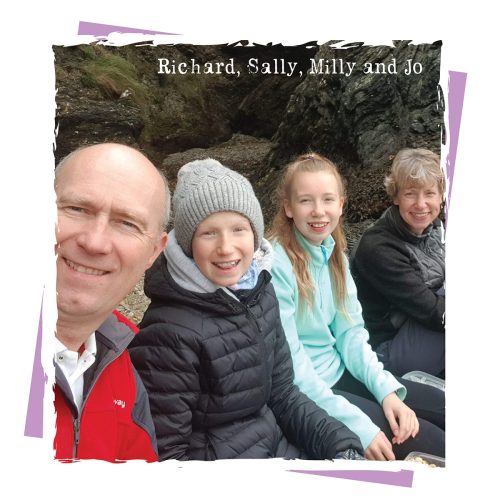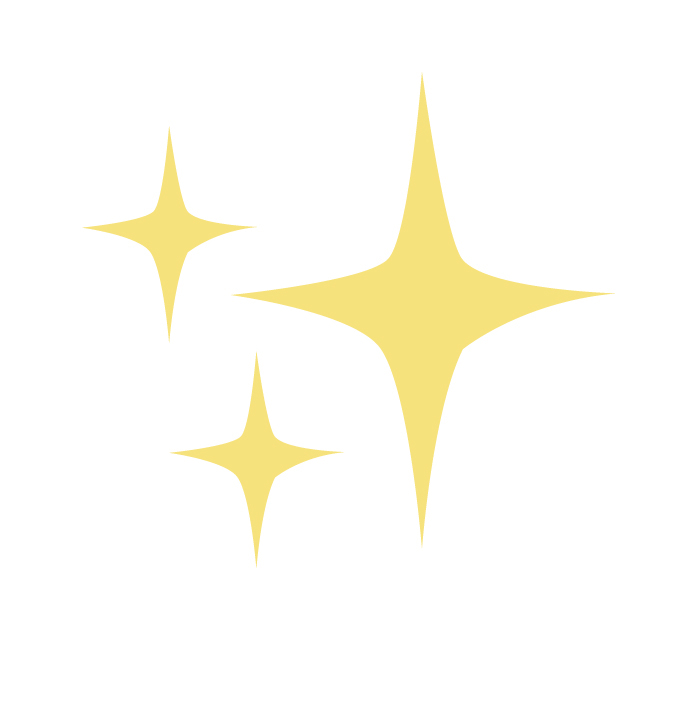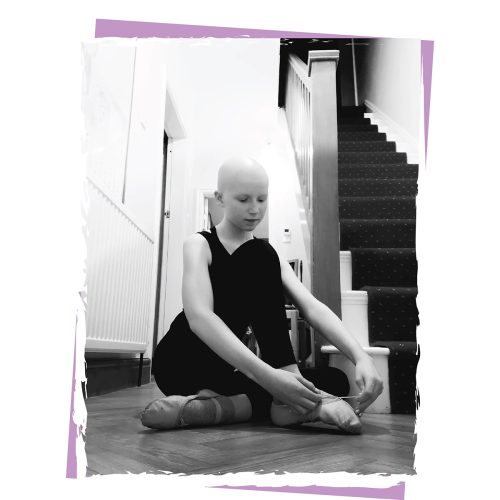 Sally started high school, which is a big thing for any child – but she also had no hair. We got her a navy and blue beanie hat to match the uniform but one day she came home and said "I'm not wearing that any more. Why do I have to pretend to be someone I'm not?"
The school did an assembly and asked her sister Milly to say a few words to ask for everyone's support. The next day, Sally walked into school with her bald head and everyone was so supportive. She was on such a high when I picked her up from school.
But just 11 months after ringing that bell she said to me: "I've got a sore neck. Has it come back mum?" We joked that it was just the weight of her hair growing back but I'd done my research. I knew with Ewing's Sarcoma your chances aren't good if you relapse.
It was after her relapse that Sally decided she wanted to be famous. Just after her 13th birthday she asked if she could make a TikTok account to show the world what she was going through. I said "Absolutely! Go for it!"
She made videos about the little things nobody tells you about – answering questions like "Does chemo hurt?". She even got the family involved and Richard and I would have to learn all sorts of dance routines – we weren't very good!
By Christmas she hit her target – 10,000 followers with her account @sallycancer and she was on a high. She said: 'Mum, I'm famous!'
But her condition had deteriorated – the cancer had spread everywhere, to her arms, pelvis, spine and head, and she was bed-ridden.
On Christmas Eve, her pain became unbearable and she was taken to Manchester Children's Hospital by ambulance. As the ambulance drove off our driveway, Milly said: "Right, let's take Christmas to Sally," and started stripping the fairy lights off the stairs to take with us.
We packed up the car with all the presents and even took the Christmas tree with us so we could give her the best final family Christmas we could.
The next six weeks were spent at Sally's bedside. Her dad even smuggled Daisy, our Cavalier King Charles Spaniel in under his coat for a visit.
On Tuesday, 9 February 2021, my birthday, the angels asked Sally if she wanted to dance again. Of course Sally said yes. So with me, her dad and Milly by her side, off she went at 6.27am.
She fought so hard and exceeded all the doctors' expectations. We are so proud of her.
Sally was brought home to Chorley where she laid at rest at Derian House Children's Hospice in one of their special cold bedrooms, called Sunflower Rooms. We visited any time we liked, 24/7 and friends and family were allowed to visit too. It was nice knowing where she was, not lying in a mortuary but in a proper bed. It felt dignified.
Derian continues to help us in our bereavement through support groups for mums, dads and siblings. The atmosphere is so warm and welcoming and you can talk about anything with people who understand.
It was at the group for bereaved dads that Richard first spoke about how we were struggling when it came to signing Christmas cards. It felt wrong to leave Sally's name out but writing it didn't feel quite right either. I used to dread it. One of the other dads said they used a symbol instead and Richard came up with the idea of making a stamp. It had to be a heart because Sally used to draw hearts on everything, and it had to be purple because that was her favourite colour
We got so much positive feedback from friends and family. They said 'Can we pinch that?' and so now we get cards back that say 'To Richard, Jo, Millie…' and they draw a heart with an S inside for Sally. It gives us so much comfort to see.
Derian House is campaigning to open up the conversation around child loss which is so important to families like ours.
People often don't mention a child who has died. They take the safe option and say nothing for fear of upsetting the family. But any parent who has lost a child would talk about them all day, every day if they could. People don't need to worry about upsetting us because nothing can be worse than what's already happened.
The charity is spreading the message that bereaved parents want you to say their child's name, and to show that you remember them, which we are in full support of. It is even offering to provide special unique stamps like ours free of charge for any bereaved family who wants one.
This Christmas will again be a time of sadness because we'll miss Sally so very much, but seeing the impact she made on people gives us comfort. Please consider making a donation to Derian House Children's Hospice this Christmas to allow the charity to help more families like ours, offering a glimmer of light in the very darkest of times.
Thank you
Jo, Sally's mum