Trees of Love – Open Evening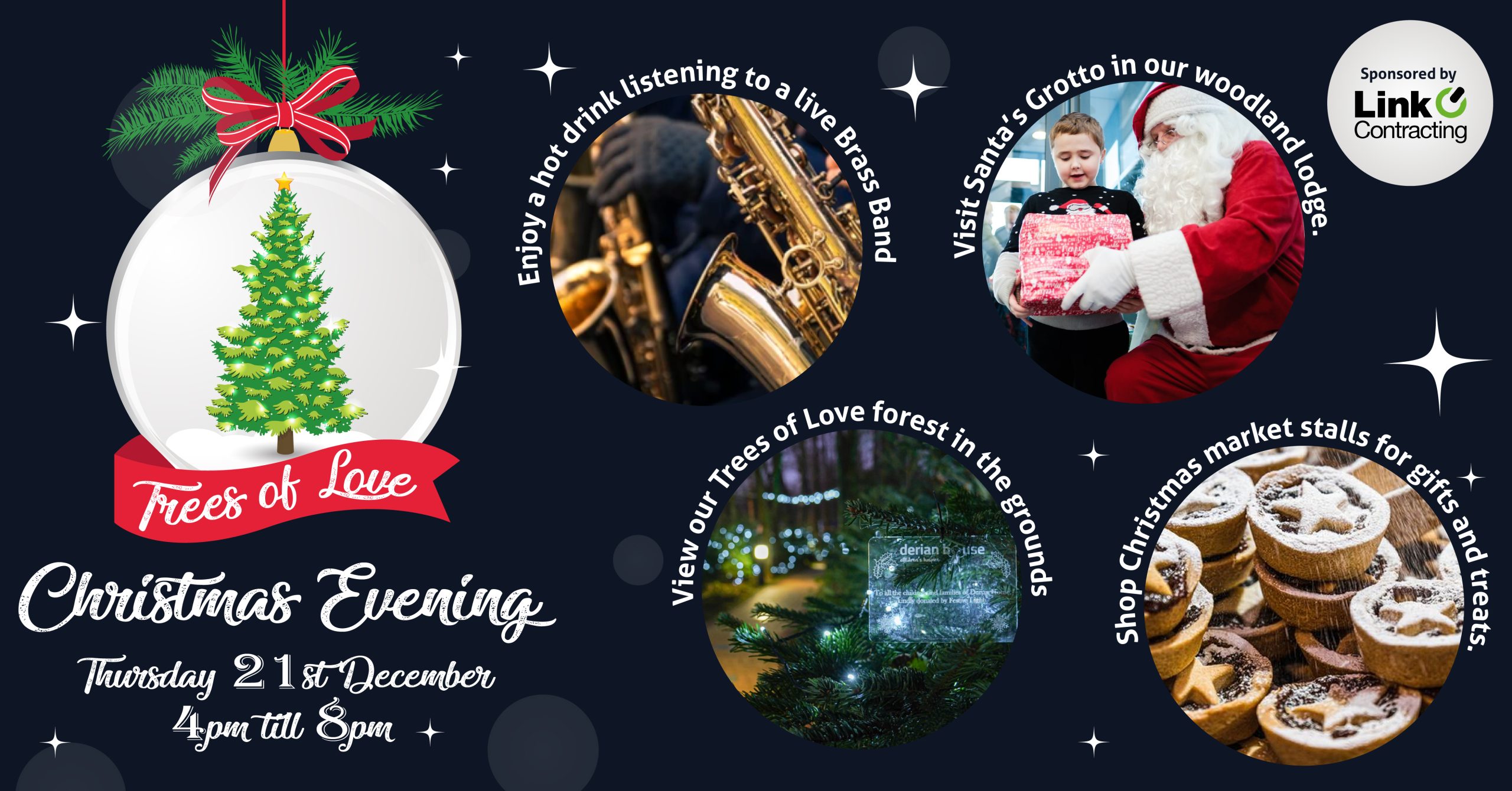 O Christmas tree, O Christmas tree, How lovely are thy branches..
This December  our elves are opening up our grounds to the general public for a special Trees of Love event.
On the 21st of December come and see our 150 Christmas trees that have been individually sponsored by supporters of our children and families. This year our grounds will be transformed into a winter wonderland and for one evening only will host festive stalls, a brass band and a visit from Santa himself before he heads off around the globe a few days later.
Tickets for the evening are just £3 (kids under 12 are free – no ticket required) and need to be booked in advance. Unfortunately we will not be able to accommodate people on the evening without tickets due to space restrictions at the Hospice.
Parking: To avoid congestion at the Hospice itself two local businesses have kindly donated their parking space, please can visitors use the following free locations:
TC's Sports Bar (Brookfields, Chancery Fields, Astley Village, PR7 1DG)
Strawberry Fields Digital Hub (Euxton Lane, Chorley, PR7 1PS)
If you want to support Derian House Children's Hospice and sponsor a tree yourself head on over to our Trees of Love event here. Our Trees of Love fundraiser this year has been kindly sponsored by our friends at Link Contracting – thank you so much for your support.