Do It For Derian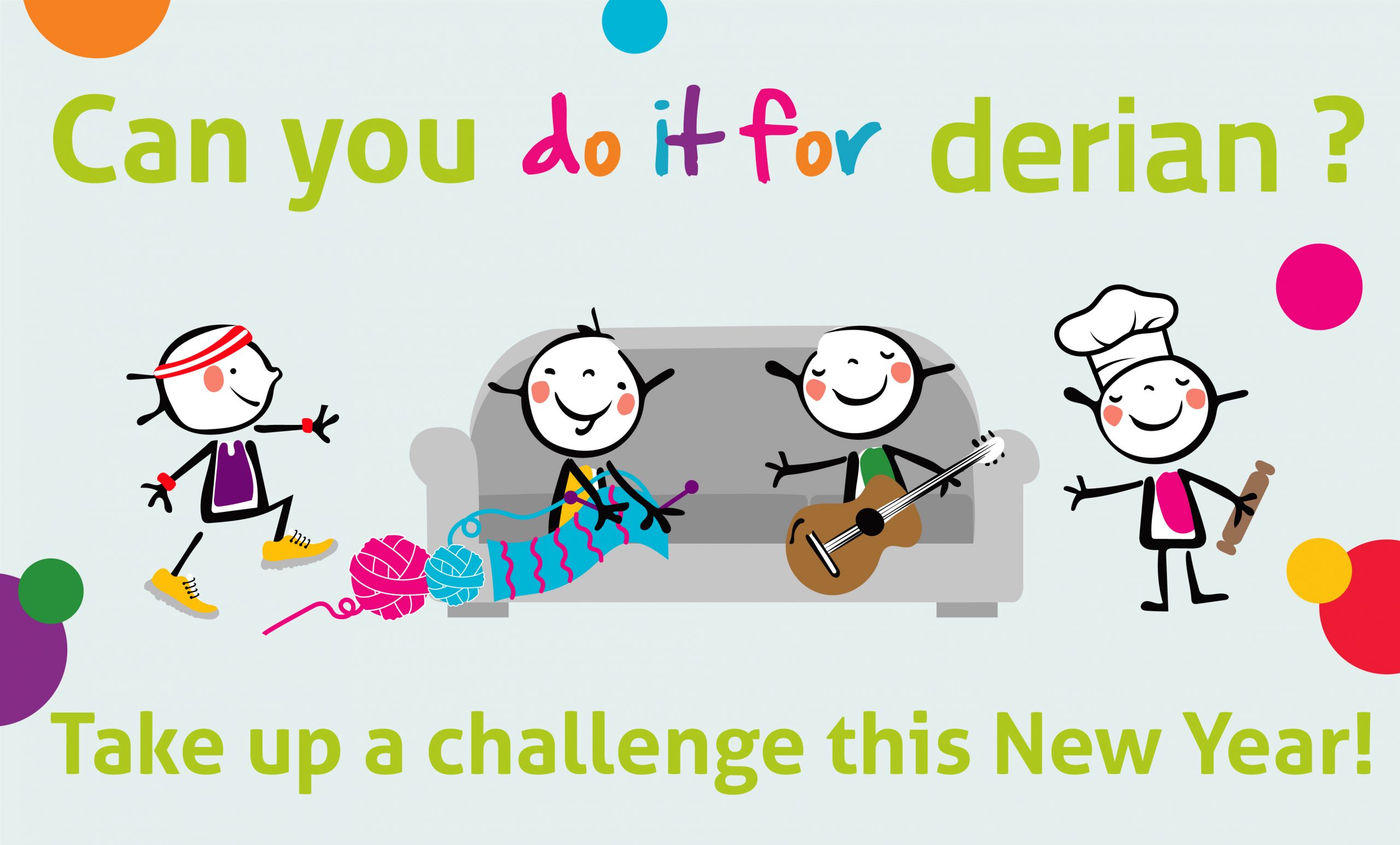 Why not "Do it For Derian?" in 2021?!
We're living through uncertain times right now and its tricky for everyone but the children at Derian House Children's Hospice need you now more than ever.
That's why were asking our supporters to Do It for Derian in our virtual challenge! Start the year of 2021 by helping your local children's hospice.
Whether you run, walk, bake, knit, bounce, jump, tap dance. Whatever floats your boat. Can you do a sponsored challenge from home to raise money and allow us to continue caring for more than 400 children and young people from across the North West?
No idea is too crazy, nothing too outlandish. Can you walk up Everest on your own staircase? Run the London Marathon in your own back garden? Knit your way around the world?
Our fundraising team is on hand to provide all the help and support you need to turn your idea in to a fundraising smash hit!
Despite the coronavirus outbreak, our dedicated staff are working round the clock to make sure we can continue to support our families when they need us most.
No matter what happens, we will remain here helping our children and their families in whatever ways we can.
But our biggest challenge right now is fundraising. We've been forced to cancel our spring and summer events, our charity shops have been closed, and a whole raft of amazing fundraising events our supporters had planned have had to be postponed.
As a charity, we receive very little from the government and must rely on the generosity of our supporters to survive, with 93p in every pound coming from donations.
We know that times are uncertain, but PLEASE HELP SUPPORT DERIAN HOUSE CHILDREN'S HOSPICE by donating whatever you can. Every penny counts.
Take care and stay safe. We're all in this together.
To join our campaign, head on over to JustGiving here :
www.justgiving.com/campaign/DoItForDerian
Need one of our new fundraising packs mailed out to you?
Please fill out our enquiry form and Danni will get one out to you in the post asap!